Adam Ant at Drawn Petition Launch
Submitted by admin on Thu, 01/04/2010 - 00:19
in
Adam Ant showed off a new look on Monday evening as he sported a new image and - at last - clean trews for the launch party of the Drawn Petition exhibition in Piccadilly, central London.
Looking not too dissimilar from Johnny Depp's Willy Wonka in Charlie & the Chocolate Factory in his black ensemble of tailored suit, top hat and black bob-style wig, Adam appeared alongside his new celebrity chum Noel Fielding for the opening of Natasha Gomperts' (pictured right, with Adam) Drawn Petition exhibition, raising awareness and funds for sex workers.
Featured in the exhibition is a photo of a drawing of Natasha by Adam, which will be up for auction this Saturday 3 April. Bids can be made through the week in person at The Gallery, Shepherd Market W1 or at the auction on Saturday.
For more information on the exhibition and petition, visit the campaign website.
Photo: Charlie Pycraft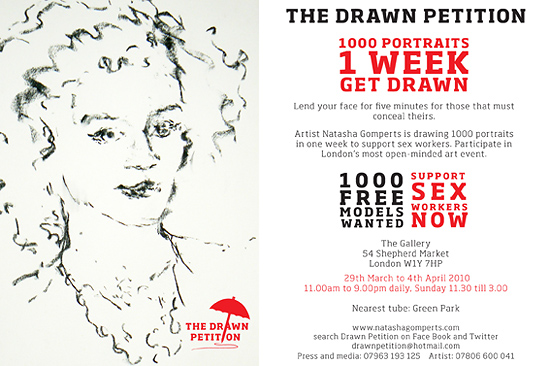 Who's online
There are currently 0 users and 17 guests online.
Who's new
bugpowder
PixieM
buddyholly
sfc1870
bretty
This Month's Poll
Who's the quintessential 'Ant Video Girl'?
Amanda Donahoe (Antmusic, Stand & Deliver)
22%
Diana Dors (Prince Charming)
39%
Lulu (Ant Rap)
0%
Caroline Munro (Goody Two Shoes)
19%
Karen Landau (Puss 'n' Boots)
11%
Mary Stavin (Strip)
4%
Sara Stockbridge (Room at the Top)
6%
Total votes: 54