Adam Ant at the Signal Gallery - via Steve Strange, Stringfellow & Shabba Dabba Da...
Submitted by admin on Wed, 11/08/2010 - 23:17
in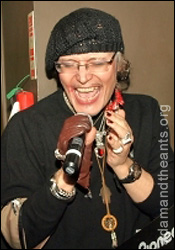 Today sees the launch of Beyond Punk art exhibition at the Signal Gallery, east London, featuring early artwork of Adam Ant and his punk/new wave contemporaries including Poly Styrene, Spizz Energi and Gaye Advert who curates the exhibition.
The Signal Gallery told Ant Lib: "Adam has given us two very rare and unseen drawings from 1976, which really demonstrate his talent as an artist. We spent a great evening looking through his portfolio of work from that period with him. It was very exciting for us, as Ant fans ourselves, to look through with him, all the artwork from that early period."
The gallery is also planning to issue a strictly limited edition, signed print of one Adam's drawings from the 1970s.
Adam may not have made his tentative date at the Electric Ballroom this week but he's certainly been prowling around London's nightlife of late, with a short surprise PA at Steve Strange's new club night The Face where he performed an impromptu version of Young Parisians (pictured, above). He also popped into Peter Stringfellow's Angels club a few days later.
This Saturday 14 August, Adam is billed as Special Guest DJ for Shabba Dabba Da III at Avalon, Shoreditch High Street E1 6JE.
Photo: Gerard McNamara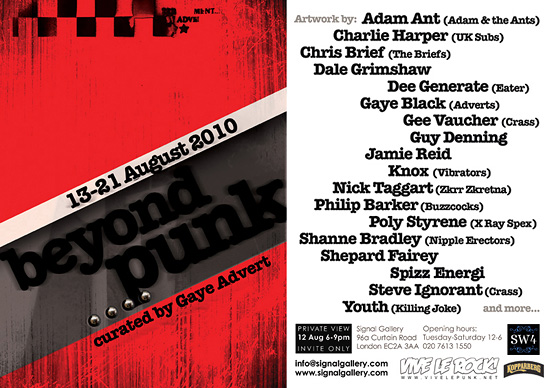 Who's online
There are currently 0 users and 40 guests online.
Who's new
bugpowder
PixieM
buddyholly
sfc1870
bretty
This Month's Poll
Who's the quintessential 'Ant Video Girl'?
Amanda Donahoe (Antmusic, Stand & Deliver)
22%
Diana Dors (Prince Charming)
39%
Lulu (Ant Rap)
0%
Caroline Munro (Goody Two Shoes)
19%
Karen Landau (Puss 'n' Boots)
11%
Mary Stavin (Strip)
4%
Sara Stockbridge (Room at the Top)
6%
Total votes: 54