Adam & the Ants Flashmob - This Saturday!
Submitted by admin on Wed, 07/04/2010 - 19:53
in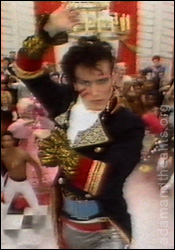 We've now become quite used to Adam Ant making his now infamous guerrilla live appearances, but if you're taking a trip to London's West End Saturday morning, you may find yourself among a whole mob of Ant fanatics showing off their "Pride, Courage, Humour and Flair" as they dance the Prince Charming down Carnaby Street, W1.
A collaborative effort of fellow Ants fans and social media commentators Marcus Brown and Gareth Adams (with a friendly little nudge from Ant Lib), the Adam & the Ants Flashmob will convene for 10am sharp at the Great Marlborough Street end of Carnaby Street on Saturday 10 April. This will be the first ever Ant Flashmob of its kind, so please do spread the word to anyone you know who might be in the central London area on Saturday morning.
Later in the day, Marcus and Gareth will be performing in Tweetdom & Gomorrah - a dark, scary and funny mix of video, presentation and stand-up performance, holding up a mirror to what's going on Online. Interesting, thought-provoking stuff and familiar territory for online Ant fans!
For more information on the Ant Flashmob, click here.
Don't quite know what the hell we're banging on about? Find out more about flashmobs here.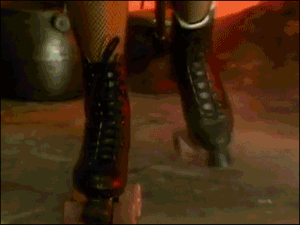 Doing the Prince Charming dance...
Despite most of us knowing how it's done, as anyone who attends conventions knows, it normally ends up with a few black eyes and a heap of tangled Antpeople thrust against a wall. Well here's a quick guide and refresher lesson...
Step #1 Moving your right foot forwards, raise your right hand above your head with your elbow at a 90 degree angle.
Step #2 Step forwards with left foot while raising left hand as per right in Step #1, crossing wrists.
Step #3 Stepping forwards with right foot, lower right hand in a gesture outwards while placing left hand gently on hip.
Step #4 Stepping forwards with left foot again, return right hand to original position above head while pointing left hand to the front. Repeat ad infinitum until you bump into the person/wall in front of you.
And here's a reminder of the video - so get practicing!
Who's online
There are currently 0 users and 79 guests online.
Who's new
bugpowder
PixieM
buddyholly
sfc1870
bretty
This Month's Poll
Who's the quintessential 'Ant Video Girl'?
Amanda Donahoe (Antmusic, Stand & Deliver)
22%
Diana Dors (Prince Charming)
39%
Lulu (Ant Rap)
0%
Caroline Munro (Goody Two Shoes)
19%
Karen Landau (Puss 'n' Boots)
11%
Mary Stavin (Strip)
4%
Sara Stockbridge (Room at the Top)
6%
Total votes: 54