Adam Ant: Sex and Perversion for Teenyboppers
Submitted by admin on Sun, 28/02/2010 - 23:13
in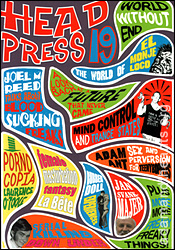 Professor Mark Griffiths is a Chartered Psychologist and Director of the International Gaming Research Unit, specialising in the areas of abnormal, social and health psychology with particular emphasis on behavioural addictions, cyberpsychology and the psychology of sexual behaviour. This article was originally published in Headpress 19: World Without End (1999) and is reproduced by Ant Lib Online with kind permission of the author.
I have been a fan of Adam Ant's music for nearly twenty years, which might lead some people to conclude that I am a few tracks short of an LP. However, as someone who takes more than a passing interest in human sexual behaviour (I teach a whole course on it here at Nottingham Trent University), I would argue that Adam's music has covered more atypical sexual behaviours than any other recording artist that I can think of (e.g. sadomasochism, bondage, spanking, transvestism, voyeurism, body piercing, fetishistic behaviour etc). Anyone who has followed Adam's career will recall that his music was billed in the late 1970s and early 1980s as "antmusic for sexpeople".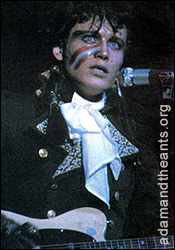 Adam's followers (according to the free booklet given away with early copies of the 1980 LP Kings of the Wild Frontier) were the "sexpeople" who "get off on the sexual phenomena; people who like sexual imagery and enjoy being sexual". There are very few songs in the Ant repertoire that are about what I would call 'straight sex'.
Adam's most obvious songs here are S.E.X. where he proclaims in the chorus that
Sex is sex, forget the rest
The only one that's free
The only great adventure left
To humankind, that's you and me
and Beautiful Dream where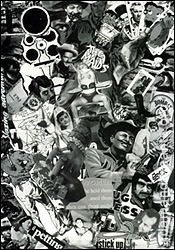 For me this is very bland stuff which is also echoed in many songs from the 1983 Strip album including the title track, Baby Let Me Scream at You, Libertine and Navel to Neck. "Straight sex" in the form of sexual promiscuity rears its head in third-person male account in one of Adam's own favourite songs, Juanito the Bandito, in which Adam (singing in a Latino-type accent) says:
Young ladies he likes to ravish
He knows how to make them wet
And if he can't, he'll dig himself a hole
Or go looking for your favourite pet
I'm not quite sure whether that's some reference to a potential bestial act or just a bad rhyming couplet, but it's still pretty tame as far as I'm concerned. The more humorous side of promiscuity is also outlined in 1983's Playboy from the album Strip when Adam asks: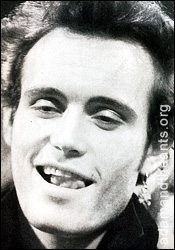 What do you wear in bed?
Some headphones on my head
What do you like to hold?
'My breath' she said
Other types of "vanilla sex" include dressing up in sexy clothes (Spanish Games), and sex in aeroplanes in the shape of the non-subtle Mile High Club:
747 or a VC 10
Winter, summer, who knows when?
Take off passion, fly away love
Mile High Club
There is also a whole song about sex in the bathroom (Bathroom Function) which makes lots of references to lathering and rubbing unhygienic places and soap-on-rope. However, the lyrics make it hard to decide whether the sex in question is masturbatory or copulatory!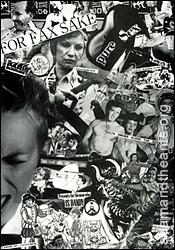 Very few of Adam's songs refer to homosexuality except when he is singing in the third-person. The two most striking examples of this appear on his 1989 album Manners & Physique. One song Bright Lights, Black Leather is an observation of the gay scene in West Berlin.
There they go, the buccaneers
Hand in hand in leather glove
So fast, so crazy
With a creepy kind of love
The other song is about the rent-boy scene in Piccadilly (appropriately entitled Piccadilly). Another song where Ant takes a third-person view of a sexual behaviour is in Cleopatra (from the Dirk Wears White Sox LP) where he makes reference to the Egyptian queen's alleged penchant for fellatio. As Adam observes: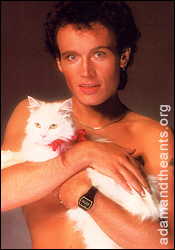 Cleopatra did 10,000 in her lifetime
Now that's a widemouth
Cleopatra gave service with a smile
Smile was a wide-mouthed girl
She did a hundred Roman Centurions
For after-dinner mints
Many of Adam's songs make passing references to activities associated with the more extreme fringes of sex such as body piercing:
She's got a little chain through her tit
And she doesn't seem to mind it
and tattoos: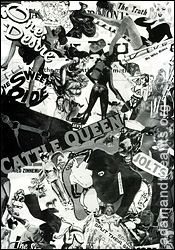 I've got a heart on my arm
It says 'PURE SEX'
It hurt
I mean it
I got it 'til I die
Or until I reach orgasmo
He also hints at bestial pleasures and clitoral stimulation in the 1982 song Why Do Girls Love Horses?
Is it 'cos they're round?
Or 'cos they're six feet off the ground?
Is it because they're on top?
Or the clippety-clop?
It is when we start to examine Adam's earlier output that things get far more interesting. Transvestism may have been covered implicitly in the Kinks' Lola or Lou Reed's Walk on the Wild Side but I don't know another song like Greta X which includes the chorus: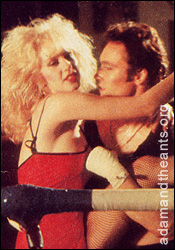 I'm a joyous glad TV
Why don't you come TV with me
I know a girl who loves to dress me
Up like this and then caress me
Some may claim that the "TV" here may not necessarily be about transvestites but the last verse clears up any ambiguity!
Underwear all tidied away
Thirty eight bust just for a day
Heels so high, my furs so fine
All a woman's things, they are mine
One of the most salient themes through much of Adam's early work is sadomasochism and bondage. Live favourites such as Physical (You're So) and B-Side Baby, being typical of the genre. An early stage favourite was Beat My Guest which would often disturb club owners.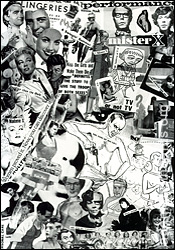 Well tie me up and hit me with a stick
Yeah, use a truncheon or a household brick
There's so much happiness behind these tears
I'll pray you beat me for ten thousand years
Well use a truncheon or a cricket bat
A good beating's where it's really at
Their other early SM classic Whip in my Valise with the immortal chorus line -
Who taught you to torture? Who taught ya?
- was the first song that moved my Dad to question my musical taste! When you look at some of the lyrics, you can perhaps appreciate why my father was concerned about what his 13-year-old son was listening to.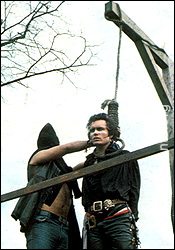 When I met you, you were just sixteen
Pulling the wings off flies
When the old lady got hit by a truck
I saw the wicked in your eyes
You put my head into the stocks
And then went to choose a cane
But hey, your cat has got nine tails
You like to leave me lame
Very few of Adam's later songs return to these themes although there are exceptions including the self-explanatory Human Bondage Den and Rough Stuff, the latter of which was a big hit in the US.
The world of rubberites is explored in another self-explanatory song Rubber People. Adam proclaims that: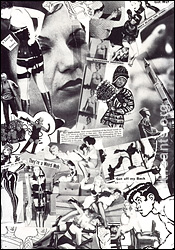 Rubber people are lovely people
They long for latex on their skin
A hole in the ceiling
A nice strong gag
Nicely wrapped and strapped
This again has strong SM overtones especially when "bound to discipline" and spanking. Spanking only appears in one other Ant song – the aforementioned Whip in my Valise. Voyeurism with naïve SM overtones also appears in the early live favourite Lady when Adam sings:
I saw a lady and she was naked
I saw a lady she had no clothes on
I had a good look through the crack
She had footmarks up her back
How did they get there?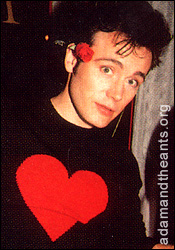 Although Adam sings about many fetishistic behaviours, the only direct reference appears in the classic Christian D'Or. Adam reels off a whole list of fetishes and concludes there is something wrong with him.
I've got a fetish for black
A fetish for green
A fetish for those arty magazines
I've got a fetish for Brando
A fetish for cats
A fetish for ladies in Christian Dior hats
I've got a fetish and that means I'm sick
So very sick
The one song I have not been able to decide whether it is about a paraphilia is 1969 Again. In this song Adam sings that: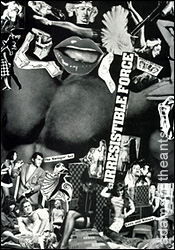 Oh how you make me wish I was a baby
Yeah, when you're playing Miss Swish
Knickers on - you're my big agony nanny
With your big towel protection
To me, this looks like a song about infantalism (people who get sexual kicks from being big babies) but I could be wrong. There is also a reference to Miss Swish which suggests some spanking reference (SWISH was a spanking magazine in the mid-1980s) but maybe that's just wishful thinking.
So there you have it. My own little trawl through Adam Ant's song catalogue. As a psychologist, there are lots of questions I'd love to ask him if ever I got the chance to interview him!
Read Professor Griffith's latest Antmusic-related essay Adam Ant: King of Sexual Diversity
Who's online
There are currently 0 users and 78 guests online.
Who's new
bugpowder
PixieM
buddyholly
sfc1870
bretty
This Month's Poll
Who's the quintessential 'Ant Video Girl'?
Amanda Donahoe (Antmusic, Stand & Deliver)
22%
Diana Dors (Prince Charming)
39%
Lulu (Ant Rap)
0%
Caroline Munro (Goody Two Shoes)
19%
Karen Landau (Puss 'n' Boots)
11%
Mary Stavin (Strip)
4%
Sara Stockbridge (Room at the Top)
6%
Total votes: 54